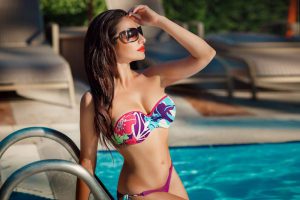 CoolSculpting is a popular procedure in the Tampa and Palm Harbor area due to its non-surgical nature. Patients who want to eliminate stubborn areas of fat on their abdomen, flanks, inner thighs, outer thighs, back fat, banana roll, medial knee and double chin without undergoing invasive procedures like liposuction are flocking to the CoolSculpting treatment. Read on to learn about how CoolSculpting works to eliminate unwanted fat.
Cryolipolysis
The technology behind CoolSculpting all started when Harvard scientists realized that children who regularly ate popsicles developed dimples in their cheeks. This was because the popsicles were freezing away small pockets of fat cells. Cryolipolysis® was then invented: The idea that cold can target fat cells without damaging surrounding tissues.
How CoolSculpting Works
CoolSculpting delivers precise cooling to targeted fat cells under the skin. These fat cells are then frozen and die naturally, while the surrounding tissues are left unharmed. Your body will then naturally eliminate these dead cells, resulting in a more sculpted body contour.
Each CoolSculpting treatment lasts 35 minutes, though some patients undergo more than one treatment during one office visit.
With more than 60 scientific and clinical journal papers, medical meeting posters, and technical reports published by leading researchers and doctors, you can be sure that CoolSculpting is based on thorough science.
If you are interested in CoolSculpting, contact us today to schedule a consultation.