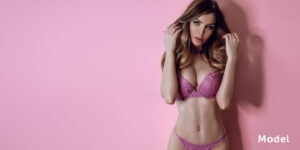 Sometimes diet and exercise are not enough when it comes to dropping stubborn fat and improving your figure. This is where body sculpting procedures like CoolSculpting® and liposuction come in.
CoolSculpting and liposuction both work to remove excess fat and create a more flattering figure. Learn more about the differences between CoolSculpting and liposuction in the guide below.
CoolSculpting
CoolSculpting is a body contouring procedure that removes small amounts of unwanted fat to sculpt a slimmer figure. It is a non-invasive, non-surgical procedure that requires no anesthesia, incisions, sutures, or downtime afterward.
How It Works
CoolSculpting technology uses intense cooling energy to freeze fat cells and permanently destroy them. During a CoolSculpting session, you can sit back or lie down comfortably while a device is attached to your desired treatment area. This area might include your stomach, thighs, arms, back, or chin.
The CoolSculpting device then emits strong cooling energy deep into the tissues to directly target fat cells. These cells are lowered to a temperature at which they cannot survive. Once destroyed, the fat cells are filtered through the lymphatic drainage system and removed from your body as a waste product.
Ideal Candidates
CoolSculpting is not a weight loss procedure. The purpose of CoolSculpting is to remove stubborn fat from certain problem areas around the body. It will not lead to significant weight loss. This means that ideal candidates are already within range of a healthy body weight.