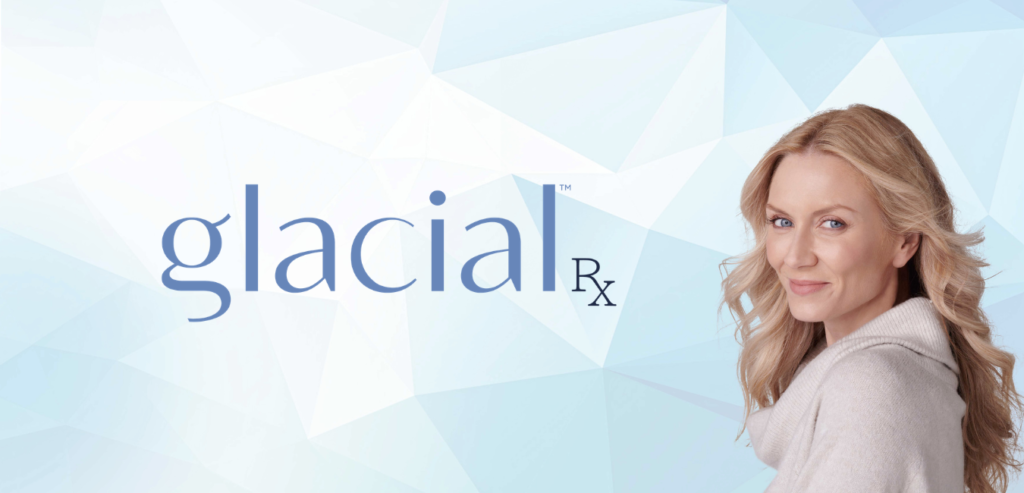 What is Glacial Rx™?
Sooner or later, most of us develop age spots, also known as sunspots or liver spots. These discolored lesions are completely benign, yet they can compromise the smoothness of your
skin, leading to feelings of self-consciousness. Historically, removing age spots has been difficult and painful, but now, Glacial RxTM presents an effective alternative.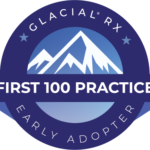 Developed by the same innovators who invented CoolSculpting®, Glacial Rx freezes melanin at the source, soothing the skin and removing unwanted age spots. We are proud to offer this non-surgical treatment option to our patients at Moraitis Plastic Surgery.
How Does Glacial Rx Work?
Glacial Rx uses an advanced technology called Cryomodulation, which harnesses the power of cold to suppress the production of melanin. In doing so, it eliminates the root cause of those unwanted age spots.
Additionally, Glacial Rx provides the skin with a refreshing sensation, reduces redness and inflammation, accelerates exfoliation, and brightens your skin tone. These benefits are possible without surgical intervention, and treatment generally takes less than an hour.
Real Results
The goal is to have your age spots disappear to the point that no one, including you, can see them and to reveal brighter and more even skin.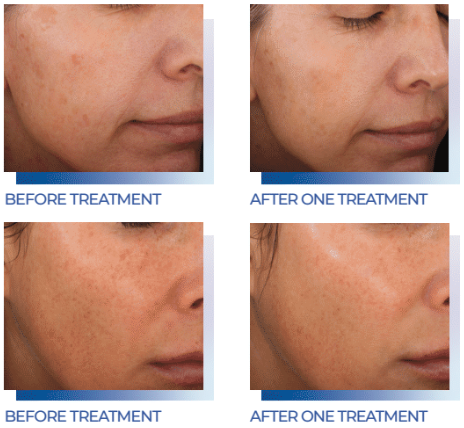 What are the Benefits of Glacial Rx?
Glacial Rx is recommended for patients who wish to remove benign lesions (age spots) with minimal discomfort. The cooling effects of Glacial Rx ensure that, as these lesions are removed, pain, swelling, and inflammation are reduced.
Some additional benefits of Glacial Rx include:
Most patients see results after just a single treatment.
The treatment process itself feels cool and refreshing.
There is no downtime required after Glacial Rx.
The procedure can be performed any time of the year.
There is no heat used to aggravate the skin.
To find out more about the benefits of Glacial Rx or learn more about your eligibility for the treatment, we encourage you to make an appointment here at Moraitis Plastic Surgery.
What to Expect After Glacial Rx Treatment
Our patients love the cooling feel of Glacial Rx, which has a refreshing effect on the skin. There is no need to worry about downtime, and patients are free to head back to work and enjoy other everyday activities right after treatment.
Many patients notice some preliminary results almost immediately, though it may be up to three months before you see the full effects of your Glacial Rx treatment.
Are There Any Side Effects Associated with Glacial RX Treatment?
The side effects associated with Glacial RX are very minor. In fact, the procedure is meant to minimize side effects, though you can anticipate some minor swelling or darkening of the skin. These effects will subside on their own within just a few days.
What Can I Expect from the Recovery Period?
You do not need to rest or recover following your procedure. However, you will need to be patient to see your full results, which can take about two or three months.
While most patients see some improvement with just a single Glacial Rx session, we may recommend multiple sessions when treating larger areas of the skin.
Find Out More About Glacial Rx in Palm Harbor and Clearwater
Age spots can be a nuisance. Thankfully, they do not have to be permanent. With the proper treatment, you can get rid of these unwanted lesions and regain clarity and smoothness in your skin.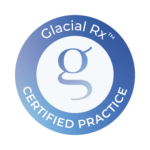 We are happy to provide Glacial Rx treatments to patients in the Palm Harbor and Clearwater communities, and would love to answer any additional questions about the procedure. Reach out to schedule your consultation with Moraitis Plastic Surgery.