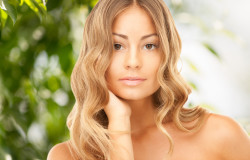 It is not uncommon for us to look for ways to undo years of damage on our skin. With aging, our skin starts to lose collagen and elastin and begins to look tired with possible hyperpigmentation. Many women in Tampa, FL are victims of overexposure to the harmful rays of the sun which can also cause damage to the skin. The Obagi Nu-Derm system offers an answer to age spots, rough skin, hyperpigmentation and other skin problems associated with aging and sun exposure.
Some of the benefits of this breakthrough system include:
   Removal of dead cells and stimulation of new cell creation
   As young, healthy skin is revealed, a youthful complexion emerges
   As a full range, the system works by cleansing impurities, toning and balancing the skin, treatment of specific problem areas and complex hydration. Additionally, it also protects the skin from the sun's harmful rays.
With this regenerative and rejuvenating system, Obagi Nu-Derm has offered those in Palm Harbor, FL and across the globe a beneficial treatment for every skin type. With alfalfa and borage extracts, this treatment helps rejuvenate oily skin; oat amino acids, sage and aloe vera helps cleanse and hydrate dry skin.
Used by top dermatologists and plastic surgeons such as Dr. Moraitis, Obagi Nu-Derm has a product for everybody. The system combines a range of toner, cleanser and moisturizer among other products for different skin types to help you care for your skin.