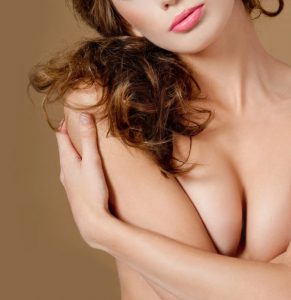 If your large breasts are causing everyday activities to be uncomfortable, then a breast reduction may be a good procedure to consider. Not only can a breast reduction improve your quality of life, it can result in a large confidence boost! Take these four things into consideration before undergoing breast reduction surgery in Palm Harbor, FL.
There are various types of incisions
There are three common incision types used during breast reduction surgery to remove skin and/or breast tissue. The type of incision the surgeon utilizes is based on the amount of excess skin and breast tissue being removed. If a patient only needs a small amount of tissue removed, then a circumareolar incision, or a doughnut incision, will most likely be created. This incision runs around the areola and removes some of the surrounding extra skin. If more tissue needs to be removed, a lollipop incision is generally suggested. This incision circles around the areola, and runs straight down from the base of the areola (a lollipop-like shape). A "Wise" or "anchor" pattern is used for large-scale reductions, which is similar to the lollipop incision, except it has an added line that runs along the crease of the breast. The resulting scar resembles an anchor.
Be sure you're done growing
It is highly recommended that you wait until your breasts have completely stopped growing before having a reduction. Patients can expect this to be after the age of 21. Young women who are still in puberty, but are experiencing neck and back pain are the exception. These young women are often uncomfortable, and undergo breast reductions for a better quality of life.
You may go back for more surgery
It is important to remember that your breasts can fluctuate in size with time. Even if you waited until after the age of 21 to have a breast reduction, pregnancy or weight fluctuations can have an impact on your breasts. Some women return for a touch-up procedure 15-20 years after their initial reduction.
Your nipple sensitivity may change
After undergoing surgery, some women notice that their nipple sensation has changed. During the procedure, though rare, nerves can be cut or agitated, and may result in reduced or absent nipple sensation. There is also the chance that nipple sensation is increased. Keep this in mind before surgery, and talk with your surgeon about any concerns you might have.
To learn more about breast reduction surgery, contact us today to schedule your initial consultation.