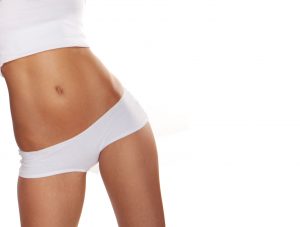 If you're a man or woman who's considering or has decided to get tummy tuck surgery (also known as an abdominoplasty), you may be wondering what you can do to make your surgery and recovery time easier. Well, you're in the right place! Here's a list of 5 tips to prepare for an abdominoplasty surgery.
If You Smoke or Vape, Quit Now
Nicotine is known to constrict blood vessels and slow down blood flow. This can both complicate tummy tuck surgery for Pinellas County patients, as well as make recovering from surgery a longer process. If you need help with quitting smoking or vaping, talk to Dr. Moraitis about getting enrolled in a smoking cessation program. Dr. Moraitis will require you to quit for at least 4-6 weeks before and 4 weeks after your surgery, but getting a new, more sculpted abdomen is a great reason to kick the habit for good! 
Don't Forget to Go to Your Pre-Op Appointment with You General Practitioner
To double check that his tummy tuck patients are healthy enough for elective plastic surgery, Dr. Moraitis requires his Pinellas County patients to pass a pre-op appointment with their general practitioner before their surgery day. During this appointment, your general practitioner will make sure your vital signs are strong, and that you're infection free so that you're as healthy as possible on surgery day. 
Make Arrangements to Take at Least 2 Weeks Off Work for Your Recovery
Pinellas County tummy tuck patients will need at least 2 weeks off from their day to day activities to recover from surgery. If you work or got to school, make sure you arrange to have two weeks off for rest and recovery. 
If You Have Small Children, Make Arrangements for Extra Help Around the House
After having an abdominoplasty, you won't be able to perform any heavy lifting for at least 6 weeks. This includes lifting and carrying your small children. If you have young children at home, arrange for some extra help around the house for the first month and a half after your surgery to lift and carry them since you won't be able to. It's okay – snuggling on the couch is still allowed (and recommended)!
Make Sure Dr. Moraitis Knows About All the Medications and Herbal Supplements You Take
As your Pinellas County plastic surgeon, Dr. Moraitis needs to know every single prescription and over-the-counter medications, as well as any herbal supplements that you take. Some of them may cause bleeding issues, which can complicate surgery. Other meds, like blood pressure medications, are typically temporarily stopped before elective surgeries, if your general practitioner agrees it's safe to do so. Dr. Moraitis needs to know every pill and supplement you take so he can coordinate your care with your other healthcare providers, and best prepare your surgical plan.
Ask Dr. Moraitis All of Your Abdominoplasty Questions
If you want to have a tummy tuck and have more questions about the procedure or the steps you need to take leading up to it, schedule an initial consultation at Moraitis Plastic Surgery.
You can make this appointment today by calling our plastic surgery practice today at (727) 773-9796.