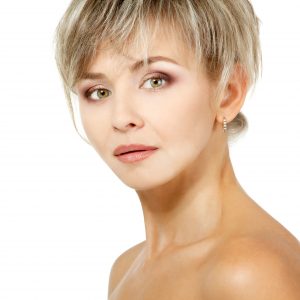 A facelift is an exciting procedure for Clearwater men and women. In addition to helping turn back the hands of time and make you look as young as you feel, a facelift can eliminate unsightly jowls and sagging cheeks, finally giving you the facial appearance you've been desiring. But to receive optimal results, it's essential that Clearwater facelift patients are thoroughly prepared for their procedure. Before your facelift surgery, you should consider these ten tips to help your surgery – and recovery process – go smoothly.
Make sure you keep your pre-operative appointment. While Dr. Moraitis is extremely concerned with providing you with realistic looking, incredible results, his primary concern is your health. This is why he requires all of his Clearwater facelift patients to pass a pre-operative appointment with their primary care physician, who will evaluate you and clear you for surgery and the administration of general anesthesia, which you'll receive on your surgery day to put you to sleep and ensure you are completely unaware of the procedure as it happens.
Wear sunscreen on your face. Facelift incisions and sunburns just don't mix, so make sure you are using sunscreen generously in the weeks before your surgery to avoid a sunburn, which you should be doing every day, anyway.
Fill your pain medications that Dr. Moraitis prescribes you before your surgery day. Doing so will ensure that you won't be running to the pharmacy on your way home from surgery and that you won't miss any doses. Remember, when it comes to reducing pain and discomfort from a facelift, the trick is to stay on top of the pain. This means that you may need to wake up in the middle of the night so that you don't miss a dose. But trust us, the temporary disturbance in your sleep will be worth it.
If you smoke or use tobacco products, quit now. We all know that smoking is bad for your general health, but because tobacco products constrict blood flow, they are also bad for patients undergoing surgery. Additionally, the blood flow constriction caused by tobacco products can also complicate your recovery process, too. If you want a facelift, but you are a smoker and need help quitting, tell Dr. Moraitis, and he'll be happy to point you in the direction of a smoking cessation program. He cares about you that much!
Make arrangements for someone to drive you to and from your surgery. Because you'll be receiving general anesthesia – which is a powerful medication, you won't be able to drive yourself home after your Clearwater facelift.
Stop taking certain medications, such as anti-inflammatories and herbal supplements. As long as these medications aren't necessary for you to be healthy for surgery, they should be temporarily suspended as they can increase your risk of bleeding during your Clearwater facelift surgery.
Avoid drinking alcohol for 3-5 days before your facelift. We know you may be nervous about going under the knife, and that a glass of wine might help calm your nerves, alcohol thins your blood, making it more likely that you'll experience excessive bleeding during your facelift. To stay safe, follow Dr. Moraitis' instructions and avoid alcohol consumption for 2-3 days before your
Wash your hair the night before your surgery. Doing so will help you to avoid infection, especially because Dr. Moraitis often makes incisions in the hairline to hide any telltale signs that you've had work done. Also, it will be several days before you can wash your hair again after surgery.
Coordinate with your partner, friend or a family member to stay home with you for the first few days after your surgery. This is especially important because you will need someone there to monitor you while you are taking your pain medications, and to help transport you to Moraitis Plastic Surgery should the need for an urgent follow-up appointment arise if, for instance, you develop a fever.
Begin fasting the night before your surgery, typically around midnight, depending on your surgery time. Food and general anesthesia just don't mix, so you'll need to arrive at the surgery center with an empty stomach.
Ask Us About More Facelift Tips
When you meet with Dr. Moraitis for your initial consultation, it is a good idea to bring a list of all the questions and concerns you have about the procedure and to ask about any additional tips he has that can better prepare you for your Clearwater facelift. Dr. Moraitis spends an ample amount of time with each of his facelift candidates to ensure they are educated about the procedure, have all their questions answered, and are comfortable before surgery day.
Schedule your initial consultation by calling us today at (727) 773-9796.