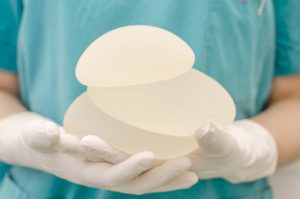 Last year, breast augmentation was one of the most popular plastic surgery procedures in the U.S., and the popularity is not slowing down. Here are some essential things to know before undergoing a breast augmentation.
Not all plastic surgeons are board certified.
Make sure that the plastic surgeon you are considering for your breast augmentation is board-certified from the American Board of Plastic Surgery. Also, make sure the surgeon has experience in breast augmentations, and look over quality before and after photos of their work. Talking to other patients who have undergone breast augmentations from the doctor can also be helpful. Scheduling a consultation with the surgeon is a great way to learn about their method and their trustworthy practices.
There are different kinds of implants.
There are two primary types of breast implants available today: saline and silicone gel. Saline implants are filled with a saline solution. If these implants rupture, the saline solution will absorb into your body. Silicone gel implants feel more like natural breast tissue and are inserted full. If gel implants break, it can be more difficult to detect a leakage.
You cannot drastically increase your size in one procedure.
When undergoing a breast augmentation, it is not realistic to expect to go from a AA to a DD cup in one procedure. A surgeon will commonly suggest increasing only a couple cup sizes the first time around, and then increasing the cup size gradually over a few years.
Breasts with implants feel different than natural breasts.
It is important to realize that, even with silicone gel implants, breasts with implants feel different than breasts without implants. All implants are manufactured, and therefore do not mimic the feel of natural breast tissue 100%.
You will likely need another breast surgery in the future.
Breast implants do not last forever. Implants can rupture or leak over time, and may develop capsular contracture. Other factors including weight loss, pregnancy, and change in breast size preference, may cause a desire for an additional breast augmentation.
If you are located in the Palm Harbor, FL area, and are interested in a breast augmentation, contact Dr. Moraitis today!