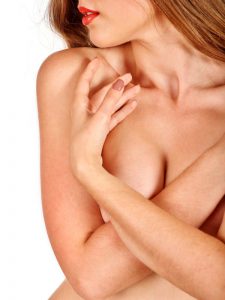 For patients in the Tampa area who decided on a qualified surgeon for their breast augmentation, they may think the next step is to schedule a date for surgery. However, there are many steps between those times, which are imperative to the outcome of your breast surgery. You must first meet for a consultation. During the consultation process, the three E's will take place: education, examination, and discussion of expectations.
Education
During your consultation, Dr. Moraitis will educate you on breast augmentation so that you fully understand the operation. The better educated you are on the topic, the better you can make decisions about what you want out of surgery. Topics of education include types of implants available, sizes of implants, incision options, and implant placement above or below the muscle.
Examination
A physical examination is imperative before surgery so that Dr. Moraitis can help you make decisions that will result in your breast goals. Measurements will be taken of the chest, and the breasts and pictures may be taken for your record.
Expectations
During your consultation, you will discuss your expectations for breast augmentation. It is important to understand that just because someone else received a particular size of implants, that same size may not complement your body since everyone's body is different. Patients should be aware of the overall look that they desire, and not just the cup size they want to have.
If you are interested in breast augmentation, contact our office today to schedule a consultation. We would love to hear from you!