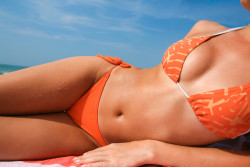 It is common to feel itchiness after your breast augmentation surgery. This sensation is typically related to a histamine release during the healing process and also the return of nerve sensations in the treated area. You should discuss your symptoms with Dr. Moraitis and not simply take anti-histamines for treatment. It is important to ensure that the itchiness is not caused by any allergic reactions, since the same nerve fibers carry pain and itchy sensation.
Any sensory changes in our body and stretching of the skin can also cause itchiness. Another reason for itchiness could be irritation due to the post-surgery bra you wear.
Common Reasons for Itching Sensation on Your Breasts
Some more common reasons for this itching sensation include:
Breast Augmentation patients in Palm Harbor and Clearwater, FL also need to monitor their breasts after surgery for rashes. Since there could be any of these reasons, it is imperative that you consult your surgeon. Dr. Moraitis will be able to assess your symptoms and determine the cause of the itchiness. This will ensure you can sort this out appropriately. If you have any immediate concerns, please do not hesitate to contact Moraitis Plastic Surgery today!
Call our office in the Palm Harbor and Clearwater area for more information or with any questions.