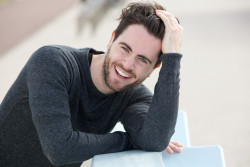 People who regularly exercise and maintain a healthy diet can still have troublesome fat that can't be eliminated through diet and exercise. For many of these individuals, they may steer away from procedures like Liposuction, because of the surgical aspect and required downtime afterwards. There is a new, revolutionary way to eliminate unwanted fat cells without the need of surgery or downtime.
CoolSculpting is a completely non-invasive treatment that has been praised for its effective results. Treatments take as little as one hour and are easy to fit into a person's work/personal schedule. During this process, fat cells are frozen, which causes them to die and be naturally eliminated from the body. Patients who receive this treatment generally see results within weeks, but dramatic results can take up to 3 months to fully develop.
Here in the Palm Harbor and Clearwater, FL area, we've realized there are many benefits for leaving the scalpel and surgical procedures behind. Simply put, not all patients are comfortable with surgical or invasive procedures. Also, all surgical procedures have potential complications associated with the surgery. With CoolSculpting, it eliminates any unnecessary worry of future risks, while providing permanent results.
If you've been thinking about removing unwanted fat that is resistant to exercise and diet, CoolSculpting may be right for you. Contact us today to set up your complimentary CoolSculpting consultation.