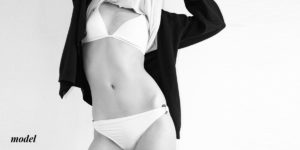 Many women in Palm Harbor And Clearwater seek help from Dr. Moraitis every year when they're ready to slim their abdomen with a tummy tuck. This life-changing procedure has provided his patients with renewed self-confidence and has helped them finally achieve their ideal physique.
When Dr. Moraitis visits with his patients for their initial consultation, many of them ask about whether or not they'll need to lose weight before getting a tummy tuck. In fact, a tummy tuck is not a surgery for weight-loss. Keep reading as we talk more about what a tummy tuck can and can't do, and provide an answer to the question of weight loss.
Hit Your Goal Weight Before Tummy Tuck
At Moraitis Plastic Surgery in Tampa, Dr. Moraitis uses the tummy tuck procedure to provide contouring of his patients' abdomens by removing excess skin and fat and tightening of the abdominal muscles. This procedure will provide a drastic improvement in the appearance of the abdominal area but will not help Palm Harbor And Clearwater women lose a substantial amount of weight.
If you've been considering tummy tuck surgery with Dr. Moraitis, you will want to be at or near your ideal weight and have maintained it for about 6 months before coming to see him for your consultation. This will ensure you are able to see the best results possible from your tummy tuck. If you lose a small amount of weight after your procedure, you'll see even better results from your tummy tuck. But if you are overweight, choose to have a tummy tuck, and then lose a drastic amount of weight, you run the risk for additional surgery to remove the new excess skin that will be left behind after your weight loss.
Your Tummy Tuck Options
When you visit Dr. Moraitis for your tummy tuck consultation, he will perform a full evaluation of your abdominal area, talk to you about your aesthetic goals, discuss your medical history, and explain your tummy tuck options. At Moraitis Plastic Surgery, Dr. Moraitis uses two techniques to perform tummy tuck:
Full tummy tuck – This tummy tuck will target extra skin and fat from the rib cage down. Dr. Moraitis will also be able to address separated abdominal muscles during a full tummy tuck. 
Mini-tummy tuck – Palm Harbor And Clearwater area patients who only have a small amount of excess skin and fat may benefit from this simpler approach, which will target loose skin and separated muscles from the belly button down.
Call Dr. Moraitis to Book Your Initial Consultation
With over 18 years of providing Palm Harbor And Clearwater area men and women with amazing results through tummy tuck, you can rest assured that Dr.  Moraitis has the skills and expertise to provide you with the results you've been dreaming of.
If you're at or near your goal weight and you're ready to have a slim and trim tummy, don't wait any longer to call Moraitis Plastic Surgery in the Palm Harbor And Clearwater area today. You can reach a member of his friendly team by calling (727) 773-9796 to schedule your initial tummy tuck consultation.