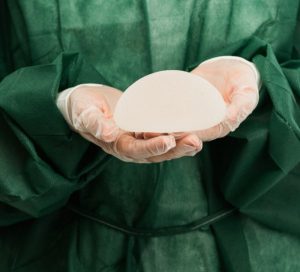 Throughout history, femininity has been connected to the shape and volume of the breasts. Many women today undergo breast augmentations to correct small breasts and increase their self-esteem. This blog will overview the history and evolution of breast implants.
The first attempt at a breast augmentation was in 1895, when surgeon Vincenz Czerny transferred a lipoma to the breast. By the 1950s, many injectable fillers were being tried, and autogenous flap augmentations were being done by Dr. Jacob Longacre. In 1961, the first reported use of injectable silicone was by Dr. Uchida, and by 1962 surgeons Thomas Cronin and Frank Gerow introduced the silicone gel breast implant.
Silicone Gel Implant History
Silicone gel implants have changed and progressed significantly over time. From 1962-1970, implants had wide shells filled with thick gel, and had a teardrop shape. From 1970-1982, implants had thin shells, thicker gel, and a rounded shape. Implants from 1982 onwards had a textured surface, which was used to maintain the implant position, and were available in round and teardrop shapes. From 1993 onwards, implants enhanced to cohesive silicone gel with a textured surface, and were available in both teardrop and round shapes. The possibility to personalize your implants has improved.
Saline-Filled Implant History
Dr. H. G. Arion reported the first inflatable saline filled implant in France in 1965. One of the biggest advantages of an inflatable implant was that it could be inserted through a small incision empty. During the procedure, the saline solution is then injected in for a more customizable approach. Saline implants also did not have the downside of gel leakage because when it ruptures, it is naturally expelled from the body.
Today, there are an array of silicone gel and saline implants in many shapes, heights, and projection degrees.  If you are located in the Palm Harbor, FL area, and are interested in a breast augmentation, contact Dr. Moraitis today!