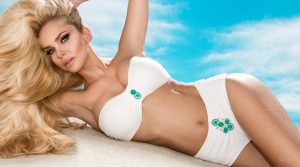 Many men and women are excited about the new CoolSculpting technology – a non-surgical, fat-killing procedure that freezes fat cells, which are then flushed out of your body through your body's natural elimination process. The results: your stubborn fatty deposits that you just can't diet or exercise away – or that double chin for which there are no exercises – are reduced in a matter of weeks or months. And best yet, the procedure doesn't require any surgery or downtime!
Understandably, Palm Harbor residents considering CoolSculpting are curious how long the results last from the procedure. After all, any time you're going to invest in your aesthetic appearance, you want to know how long you can expect to see the results for which you've paid.
When it comes to killing and eliminating fat cells, the answer is, once the fat cells are gone, they're gone for good. They can't grow back.
However, you must remember that regardless of the area that's treated, some fat cells will remain. And those fat cells can grow and shrink in size as you gain or lose weight in the future. So, the answer regarding the longevity of your CoolSculpting results really depends on how long you are able to maintain the weight you are at when you first have the procedure performed. If you're able to sustain your weight by practicing good eating and exercising habits, the results can last indefinitely!
Remember, CoolSculpting Isn't a Weight Loss Procedure
While this new technology can do wonders to help Palm Harbor patients get rid of stubborn fatty deposits, it's important to remember that it's not a weight loss surgery or procedure. Ideal candidates will:
Already be at their goal weight, and have sustained it for some length of time
Eat a healthy, nutritious diet
Have a regular exercise regime
Be prepared to maintain good eating and exercising habits to keep your results for good
Call Moraitis Plastic Surgery To Learn More About This New Procedure Today
If you want to freeze away your fat for good in Palm Harbor, you want to see us at Moraitis Plastic Surgery! Consultations are complimentary and you meet with both Dr. Moraitis and his RN Coolsculpting Specialist, who will help design the best treatment plant to meet your needs.
To learn more about how to attain and maintain your desired fat-killing results, as well as discover more about the technology and its short, one-hour process, contact us today at (727) 773-9796.