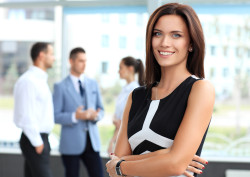 Recently, Allergan announced a new injectable gel, Juvederm Voluma™ XC that has a number of outstanding benefits. Dr. Moraitis in the Palm Harbor and Clearwater, FL area offers this new and improved dermal filler to provide instant satisfaction for patients who want to turn back the clock.
Juvederm Voluma™ XC can add instant volume and restore youthfulness to the cheek area of your face. This is the first injectable solution that is FDA approved for desired results lasting up to 18 to 24 months. The instant satisfaction of adding contour to your face is only one benefit of this product. The gel also contains lidocaine that helps decrease any discomfort during your treatment.
Other advantages of this product include:
Subtle lift to the cheek area, not overly obvious but offers natural results
Smoothing lines, wrinkles and other signs of aging for over double the time of other dermal fillers
Side effects are mild, including some slight tenderness to the area treated initially; however, some patients don't experience any side effects at all
Generally, patients can resume regular activities immediately after treatment
The ultimate goal is to restore your youthful glow and phase out any signs of aging for up to two years. This is a great alternative to any surgical procedure and the treatment can be performed in a very brief office visit.
If you are seeking instant contour and lift to your cheek area from a non-invasive, quick treatment, schedule your consultation today to see if Juvederm Voluma™ XC is right for you.