With the modern liposuction technique being around since 1982, liposuction is one of the safest and most popular plastic surgery procedures done to date. There have been many advances in liposuction technology, resulting in multiple techniques. Read on to learn more about these techniques, and which one could be right for you.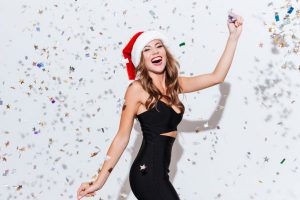 In Tampa, Dr. Moraitis offers an array of liposuction methods, including:
Power-Assisted Liposuction
This technique entails a small, thin tube called a cannula be inserted through a tiny incision in the treatment area. A tube will then gently suction away excess fat.
Ultrasonic Liposuction
Ultrasonic liposuction is similar to power-assisted liposuction, though there is an added step. Ultrasonic sound waves are used to break up and liquefy fat before excess fat is suctioned away, making it easier to remove.
Tumescent Liposuction
Dr. Moraitis commonly uses tumescent liposuction in combination with ultrasonic liposuction. This combination of techniques help to limit bruising and recovery time. Tumescent liposuction treats excess fat with an epinephrine, lidocaine, and saline solution before removing fat cells with a cannula. This allows the surgeon to better target the treatment area.
A consultation with Dr. Moraitis can help to determine which liposuction method can best benefit you. For more information regarding liposuction in the Palm Harbor area, contact our office today to schedule a consultation.