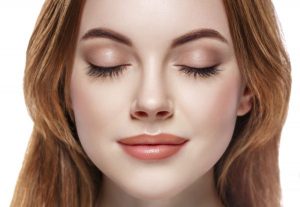 The nose serves as the center of your facial features. If it is too large or too small, it can disrupt your facial harmony. Traditional rhinoplasty is a great way to restructure the nose. However, there are Palm Harbor patients who do not desire to undergo an invasive surgery. Read on to learn more about non-surgical rhinoplasty practices.
Non-surgical rhinoplasty has actually been around for quite a while. In the 1900's, surgeons used liquid paraffin to correct imbalances in the nose. The corrections worked, but the paraffin was damaging to the body. In the 1960's, they tried a similar technique with silicone fillers that found the same results. Today, plastic surgery practices use hyaluronic acid fillers, like Juvederm and Restylane, which are safe and provide outstanding results.
If a patient has small concerns with their nose, like irregularities, fillers can work wonders. Fillers cannot reduce the size of the nose, but will enhance depressed areas of the nose, lift the tip, and smooth bumps along the bridge. This method adds a new-found symmetry to the face.
Before undergoing a non-surgical rhinoplasty, it is important to consult with your surgeon. Because the nose has little blood supply, it is important that hyaluronic fillers, like Juvederm or Restylane, are being used for the safest outcome. With our professional injectors, you can ensure a positive outcome of non-surgical rhinoplasty techniques. If you are interested in scheduling a consultation with Dr. Moraitis, contact us today.