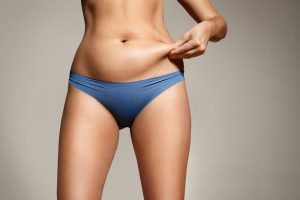 A tummy tuck, or abdominoplasty, is a procedure that tightens the abdomen muscles, as well as removes excess skin and fat. Tummy tucks are most commonly used as a part of "mommy makeovers", or to help patients that have lost an extreme amount of weight. However, there are also other medical benefits to be gained from this procedure.
Stress Urinary Incontinence
Did you know that a tummy tuck can reduce Stress Urinary Incontinence or SUI? After a vaginal birth, some women may develop this issue, which is linked with bladder leakage brought on by coughing, sneezing, or laughing. Several studies have shown that a tummy tuck can help with SUI. During the tummy tuck, a slight bladder obstruction is created using soft tissue near the pelvic area, reducing leakage.
Better Posture
A tummy tuck can also result in better posture and improved abdominal tone. Muscles in the stomach can become stretched after extreme weight loss or multiple pregnancies. Often, diet and exercise cannot help to tighten the muscles, leading women to a tummy tuck to tighten the weak abdominal muscles and flatten the stomach area. Weak abdominal muscles can also cause sway back or lordosis. A tummy tuck often helps to improve your posture because of the strength you gain after surgery.
Ventral Hernias
When the intestine or abdominal tissue breaks through the abdominal wall and forms a pocket, it is called a ventral hernia. A potential cause of this is abdominal weakness from extreme weight loss or surgeries such as C-sections or appendectomies. Surgeons will often add an abdominoplasty procedure to the hernia repair to strengthen the abdominal muscles, which helps prevent any future hernia conditions.
See all of the great benefits a tummy tuck has to offer, other than just a slimmer, tighter figure!
If you are located in the Palm Harbor, FL area, and are interested in a tummy tuck, contact Dr. Moraitis today!