Cosmetic surgery has helped millions overcome deformities, restore youthfulness, regain their contour and fight low self-esteem. There are thousands of transformation stories in Tampa and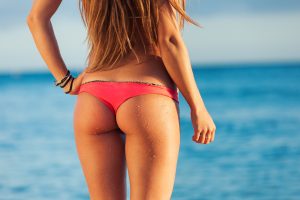 Palm Harbor, FL alone and you can read countless others from around the world online. However, what gets into the headlines are tragic stories of surgical procedures that have gone terribly wrong. This could be due to uninformed choices, unsafe operating premises and availability of fillers that are not legal. The results of these procedures are usually costlier in the end, in addition to being life threatening.
The American Society of Plastic Surgeons and the American Society for Aesthetic Plastic Surgery keep a check on the certification, as well as, qualifications of all surgeons in the US. Additionally, the operating facilities in the US are also of optimum standards to ensure a safe procedure and extensive care.
Why do patients still travel to other countries for their cosmetic procedures, even when they are unsure of the surgeon following the safety guidelines?
Since the cosmetic surgery tourism boom of 2008, certain countries such as Mexico, Colombia and The Dominican Republic have been offering highly discounted rates and easily available procedures to lure patients. You must be careful to not leap at the cheaper rates in the absence of complete information. In most cases, after a blotched surgery in another country, patients are then required to go through corrective surgery which ends up being costlier. In certain cases, one wrong decision could lead to complications during or after your surgery. Make a wise choice, after all it is about your safety.