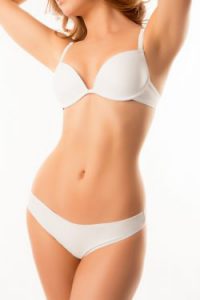 At Moraitis Plastic Surgery, we are the first practice in the Tampa Bay area offering a new CoolSculpting applicator that allows for a quicker, more comfortable CoolSculpting experience! The new applicator, the CoolAdvantage™, has many advantages for patients including:
Shorter Treatment Time
Our applicator cuts treatment time in half to just 35 minutes due to a revolutionary cup design and colder temperatures.
Increased Comfort
It also allows patients to enjoy a more comfortable treatment, with patients reporting a 45% improvement in comfort scores.
Treating Larger Areas
The CoolAdvantage™ also flaunts a new design that provides a larger cooling area, meaning it can treat larger areas of tissue.
This new applicator is extremely versatile, with three interchangeable contours that treat a variety of areas. These contours include the CoolFit Advantage™, which is excellent for treating vertical areas, like the inner thigh and arms, the CoolCore Advantage™, which is made for treating the abdomen, and the CoolCurve+ Advantage™, which is made to treat the flanks and upper back.
If you are interested in CoolSculpting and would like to experience this treatment with our new CoolAdvantage™ applicator, contact us today to schedule your consultation. A consultation with Dr. Moraitis will help to determine whether this procedure is ideal for your aesthetic goals.