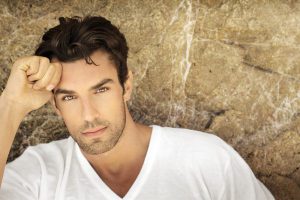 Today, more than ever, men are turning to plastic surgery procedures to look their best, and a young, fresh appearance is always welcome in the workplace. With advancements in plastic surgery, women are no longer the only ones who can age gracefully; men can maintain their youthful appearance as well.
Male Breast Reduction
Males who have Gynecomastia develop excessive breast tissue, which can lead to self-consciousness and embarrassment for many. It is a common condition, and can easily be corrected with a male breast reduction. Liposuction can be used for those whose enlarged breasts are primarily made up of fatty tissue. For those with excess glandular breast tissue or excess skin, excision techniques are used.
Liposuction
For men who exercise regularly and maintain a healthy diet, but are still dealing with stubborn areas of fat, liposuction could be their solution. Liposuction on the torso area can lead to a slimmer, more sculpted shape. Dr. Moraitis offers a selection of liposuction options, including power-assisted liposuction, ultrasonic liposuction, and tumescent liposuction.
Eyelid Surgery
As we age, the muscles supporting our eyelids weaken, which can lead to droopy or heavy eyelids. A blepharoplasty, or eyelid surgery, corrects this. This procedure may be performed on both the upper and lower eyelids, for a more youthful, energized appearance.
Botox
Botox for men, also known as "Brotox," is skyrocketing in popularity. Botox temporarily blocks muscular nerve signals, smoothing unwanted wrinkles in the face. Once Botox wears off, the facial muscles relax and the wrinkles will return as they were before.
Male Facelift
Over time, our cheeks, neck and jawline can begin to sag. A male facelift is tailored specifically towards highlighting and sharpening these angular structures.
If you are located in the Tampa, Palm Harbor, Clearwater, or Largo areas and are interested in any of these procedures, do not hesitate to give us a call today. We would be happy to set up a consultation for you!