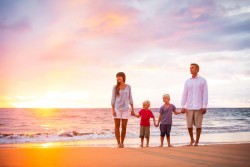 The demand for CoolSculpting is on the rise! With fast results that last, this quick and easy procedure is a must have when looking to get back your beach body after the winter. Like any procedure, follow-up care is extremely important for the best results. To ensure ideal results, follow these 4 tips below!
Schedule a follow-up. Whether you are looking to have more than one treatment or are satisfied with the results from the first visit, it is important to schedule a follow-up appointment to ensure you achieve your desired results. By consulting Dr. Moraitis with a follow-up appointment, we are able to track your progress and determine if any additional treatments may benefit you.
Stay Healthy. Keeping a healthy diet and maintaining a consistent exercise routine will increase the efficacy of your treatment. CoolSculpting is an excellent treatment for fat reduction, but to make sure your results last it is important to keep your body healthy and fit.
Try a garment! We have found with our Coolsculpting patients at Moraitis Plastic Surgery, that wearing a compression garment over the area treated (Spanx or the equivalent) can assist with any mild discomfort or sensitivity that you may have in the first few weeks following your treatment.
Be Patient. After treatment, it's normal to be excited and want immediate results. However, keep in mind that the process of eliminating the treated fat cells can take 4-8 weeks with maximum results around 2-3 months.
There you have it! 4 tips to ensure the best possible results from your CoolSculpting treatment. With a little bit of rest and patience, you will be feeling more contoured and rejuvenated in no time!