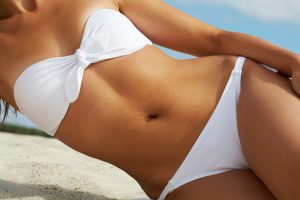 Many patients struggle to eliminate stubborn fat deposits that are resistant to diet and exercise. Thankfully, there is a new easy solution: CoolSculpting®.
CoolSculpting® in the Tampa Bay area is a non-surgical treatment that freezes away fat cells, resulting in a slimmer figure. You're self-confidence will skyrocket!
CoolSculpting® is the only FDA-cleared treatment to freeze away fat using controlled cooling technology. During the treatment, shaped applicators, available in different sizes, are placed on the treatment areas, suctioning up your targeted area, similar to a vacuum. These applicators implement cooling technology to freeze away your fat cells. Treatments can take 1-4 hours depending on the areas being treated, but patients can bring laptops to work or enjoy a movie while receiving treatment.  Coming in June, Zeltiq, the maker of Coolsculpting, will be launching a new applicator that will cut the treatment times virtually in half.
Who is a good candidate for CoolSculpting®?
Anyone who is looking to eliminate stubborn areas of fat, expecting mild-to-moderate improvements may be an ideal candidate for CoolSculpting®. Although this treatment can result in noticeable fat loss, results are not as extreme compared to a surgical procedure, such as liposuction. CoolSculpting® treatments offer a reduction of 20- 25 percent fat reduction in the areas treated.
The best part? Results from CoolSculpting® are permanent, as long as patients maintain their weight. It is important to continue a healthy and active lifestyle after treatments to ensure your results are long-lasting.
If you are interested in CoolSculpting® in the Clearwater and Palm Harbor areas, contact Dr. Moraitis today to schedule a consultation. We would love to hear from you!