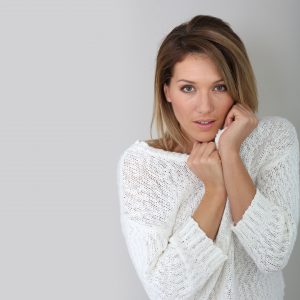 Virtually all Clearwater men and women get excited when they think or talk about getting a facelift. After all, if you feel that you have too many wrinkles, have lost facial volume, or have sagging cheeks or jowls, you likely want some surgical enhancements to help turn back the hands of time to 10 or 15 years ago.* But just as important as it is to discuss with Dr. Moraitis your desires for a facelift and the results you're hoping to achieve, it's also important to understand what can best help you recover from your facelift surgery. To help, we've prepared this list of tips for a successful facelift recovery:
On the day of your surgery, arrange for someone to drive you home from the surgical center. Because you'll be receiving general anesthesia for your facelift procedure, you won't be allowed to drive yourself home.
Arrange for someone to stay home with you for the first day or two after your Clearwater facelift. Having an extra pair of helping hands will not only offer extra assistance but is helpful to ensure that you are responding to your pain medications appropriately.
Take every dose of your pain medications exactly as prescribed, even if that means waking up in the middle of the night, so you don't skip a dose. Trust us, staying "on top" of your pain is the best way to minimize discomfort after a Clearwater facelift.
Take at least a week off work for your recovery.
Don't sleep on your stomach or face as you are recovering, but instead sleep on your back with your head propped with pillows to ensure proper blood flow to your face.
Don't wash your face or shower until instructed to do so by Dr. Moraitis.
Don't use makeup, facial creams or facial sunscreen until Dr. Moraitis clears you to do so.
Avoid tanning for 4-6 weeks after your facelift surgery.
Stay hydrated by drinking plenty of water.
Abstain from alcohol while you are recovering from your facelift. Alcohol thins your blood and may also interfere with your pain medications.
Don't smoke or use smokeless tobacco products. Tobacco constricts blood flow, and may negatively impact your recovery process. Plus, we all know that tobacco products are harmful to our overall health, and are also often the reason a Clearwater man or woman has sagging cheeks and jowls in the first place!
The Importance of Your Initial Consultation
Many potential facelift patients get excited about their initial consultation because it's the first time they're able to sit down with a plastic surgeon and discuss their problem areas and desired results. But, it's just as important during this appointment to understand what you need to do – and not do – to properly recover from your facelift surgery. This is exactly why Dr. Moraitis of Moraitis Plastic Surgery works so diligently with each of his potential patients, explaining the procedure and recovery process, and answering all of their questions. You should be wary of any other plastic surgeon who doesn't offer you the same courtesy.
To schedule an initial facelift appointment with Dr. Moraitis today, call our offices at (727) 773-9796.
*Individual Results May Vary.