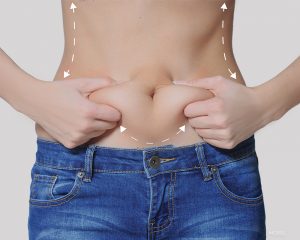 A nice, flat abdomen is something many men and women in Clearwater long for, and will his skill and artistic touch, Dr. Moraitis provides just that too many of his patients each year. But choosing to undergo a tummy tuck is a major commitment. No one wants to have surgery and make such a financial investment, only to lose their tummy tuck results due to improper post-surgery care. Keep reading to find out a few ways to maintain the results of your tummy tuck for years to come.
1. Follow Dr. Moraitis' Post-Op Instructions – Following your procedure, Dr. Moraitis will send you home with specific post-op instructions, and you should be sure to follow them to a "T." Some of those instructions will require his Clearwater patients to:
Rest – Before your procedure, arrange help around the house with daily activities and care for children, especially if they are small. Having someone around to help cook meals and keep things clean will prove to be invaluable as you are recovering.
Don't Smoke – Not only is smoking bad for your overall health, but it is also particularly dangerous when it comes to surgery. It is so serious that Dr. Moraitis will require his patients be non-smokers or quit smoking 4 weeks before and after surgery. This is because smoking shrinks your blood vessels and leads to a greater risk of excessive bleeding. It also increases your recovery time, and no one wants that!
Take Your Pain Medicine as Directed – Taking the pain medicine prescribed by Dr. Moraitis as directed can make your recovery much smoother. Even if you have to wake up in the middle of the night, so you don't miss a dose, it will be worth it. Staying on top of your pain is much easier than trying to catch up with it.
2. Maintain A Healthy Diet – Maintaining a healthy diet after your tummy tuck is vitally important for men and women in Clearwater. In fact, you should establish a healthy diet before you decide to have a tummy tuck, so you will have a good routine and be better prepared to maintain it after surgery.
Additionally, Dr. Moraitis of Moraitis Plastic Surgery recommends you be at or near your ideal weight before you undergo a tummy tuck procedure. This is because a tummy tuck is not a weight loss procedure, and if you still have critical pounds to shed, a tummy tuck will not get rid of those for you. If you have a tummy tuck, and later lose more weight, you could be left with loose skin that could negate your results. On the other hand, if you gain weight after your tummy tuck, you could end up right back where you started.
3. Exercise Regularly – Just like you need to have a healthy diet to maintain the results of your tummy tuck, you should also have a regular exercise regime. Though you will be restricted from exercise immediately following your tummy tuck, once Dr. Moraitis clears you to do so, you should resume your exercise regime. This habit will help you keep the weight off and will further tone and shape your body, which will enhance your tummy tuck.
4. Wait Until You're Done Having Children – Though there is nothing dangerous about having children after you've had a tummy tuck procedure, Dr. Moraitis recommends that Clearwater women be sure they are done having children and have a solid birth control plan in place before having a tummy tuck. Pregnancy will lead to stretched abdominal muscles and added weight that will negate your tummy tuck results.
Call Moraitis Plastic Surgery Today To Book Your Initial Consultation
Dr. Moraitis is a dual-board certified surgeon who proudly serves the residents of Clearwater. His approach to personalized care, along with his highly trained and compassionate staff, is what sets his practice apart from others. During your initial consultation, Dr. Moraitis will examine your abdomen and provide you with his recommendation based on your individual needs.
You will also be able to fully explain your ideal expectations to Dr. Moraitis and ask any questions you may have regarding the tummy tuck procedure. Call his office today at (727) 773-9796.