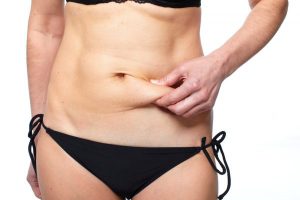 Patients who undergo tummy tuck surgery do so to eliminate excess skin and fat in their abdominal region for a smoother, slimmer figure. Many patients focus solely on the procedure itself, but recovery is a vital part of obtaining optimal results. Here are some tips for a safe and quick tummy tuck recovery.
Eat normally before surgery
It is recommended that patients eat a normal, healthy diet before surgery, and should not attempt to lose a significant amount of weight. It is also advised that patients discontinue any blood thinners before their procedure.
Take steps to avoid constipation
Pain medication that is taken after surgery can often cause constipation. To help avoid this, patients can start an over-the-counter stool softener before surgery.
Be aware of how much time you can take off of work
After tummy tuck surgery, most patients can return to their desk jobs after one week. However, the more time you take to recover, the better. If patients can take two weeks to recover, that is even better.
Restrict Exercise
During recovery, patients should avoid any exercise that will require straining of their midsection. Walking and climbing the stairs is permitted if the patient feels comfortable, however, running and weight lifting should be avoided for 6-8 weeks to ensure optimal results.
If you are located in the Palm Harbor, Clearwater, or Largo areas and are interested in tummy tuck surgery, contact Moraitis Plastic Surgery today to schedule a consultation.