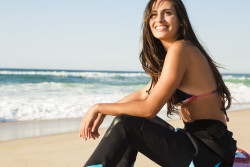 CoolSculpting is fast gaining popularity with its offering of an option to loose fat without surgery or any downtime. The perfect cosmetic procedure, CoolSculpting uses targeted and controlled cooling for removal of fat cells from your thighs, back, love handles, belly and arms. Patients in Palm Harbor, FL can visit a Certified Coolsculpting Practice like their plastic surgeon's office for their treatment.
There are many advantages that make it more ideal for you to choose a surgeon's office over a spa or beauty center for your treatment.
The most important thing to consider is, what if CoolSculpting is not the ideal treatment for you? Most healthy patients in Clearwater, FL tolerate the procedure well, but depending on your individual situation, it may not be the best treatment for the results you desire. In case you walk into a health & beauty center that only offers CoolSculpting for weight loss, they are not likely to offer you another more suitable treatment for you for the simple fact that they have nothing else to offer you.
When you choose to walk into a surgeon's office, you can be assured of an honest consultation and the best treatment for your body. It may be CoolSculpting but in case it is not the best procedure for weight loss for you, it could be that liposuction or a tummy tuck could be offered. A plastic surgery office like Dr. Moraitis' is a full service practice who can offer you various options and offer you the right advice.
Book your consultation with a plastic surgery office today and find the perfect solution for your contouring goals.  Coolsculpting may be the answer you have been looking for!
Moraitis Plastic Surgery is a Certified Coolsculpting Practice.  All staff members have taken advanced training courses at Coolscultping University and are individually Certified to provide you with the best treatments and outcomes.