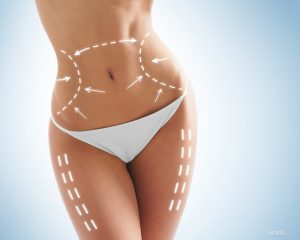 "Mommy Makeover" is a term that refers to a combination of surgeries designed to contour a woman's body and improve the physical changes that tend to stay around long after childbirth. During a Mommy Makeover, a woman's breasts and abdomen are usually the main areas of focus, as these are the areas that experience the most change during pregnancy. During a Mommy Makeover, Dr. Moraitis of Moraitis Plastic Surgery can address deflated breasts that have lost their volume, C-section scars, separated abdominal muscles and fatty deposits that don't seem to go away no matter how many hours you spend at the gym. A Mommy Makeover can include a combination of any or all of the following procedures:
When moms in Clearwater visit Dr. Moraitis, it is often because they are discouraged with the breasts they are left with after having their children. Many moms have breasts that lack volume and seem smaller than they once were. For moms who are experiencing this frustrating problem, a breast augmentation is the best way to bring restoration back to their post-baby breasts. During an initial consultation with Dr. Moraitis, women will have the opportunity to express their desired size, shape, and profile. He recommends that his patients bring in pictures of women who have a look they desire, so he can better know how to give you the look of your dreams.
Many of Dr. Moraitis' patients often choose to have a breast lift with their breast augmentation during their Mommy Makeover. Moms in Clearwater who choose to breastfeed their children often find that their breasts are left deflated afterwards. If this sounds like you, choosing to have a breast lift during your Mommy Makeover will leave you with the perkier breasts you once knew.
Sometimes, women choose to have a breast reduction as part of their Mommy Makeover. A breast reduction is recommended for women who have overly large breasts that cause daily pain. Dr. Moraitis can relieve that pain during your Mommy Makeover by reducing the size of your breasts. A breast reduction is often combined with a breast lift as well.
Liposuction is another common procedure typically included in a Mommy Makeover. During one liposuction session, Dr. Moraitis is able to remove up to 4 pounds of fat. Liposuction also provides a smoother contour to the targeted areas. This is not a weight loss procedure, and Dr. Moraitis recommends his Clearwater patients be at or near their ideal weight before having liposuction.
Often, Clearwater women choose to include a tummy tuck as part of their Mommy Makeover. This might be due to C-section scars or extra skin that is left over from their pregnancy. Keep in mind, a tummy tuck is not a weight loss procedure but instead is meant to recontour and redefine a woman's abdominal area and restore separated abdominal muscles if necessary. Tummy tucks come in three categories:
Mini tummy tuck – This tummy tuck leaves a very small scar, if any, and is used to tighten the skin on the lower abdomen.
Standard tummy tuck – This is the most popular tummy tuck procedure where the skin on the abdomen is tightened and results in moderate scarring.
Extended tummy tuck – Sometimes, extra skin needs to be addressed in extreme cases. During an extended tummy tuck, the skin on the abdomen, sides, and flanks can be addressed.
Schedule Your Initial Consultation With Dr. Moraitis Today
You may already know which combinations of plastic surgeries you want to include in your Mommy Makeover, or you may need a little more help deciding. Either way, Dr. Moraitis is here to answer any questions you may have regarding the procedure. Call Moraitis Plastic Surgery today at their Clearwater area office to schedule your initial consultation. You can reach them at (727) 773-9796.