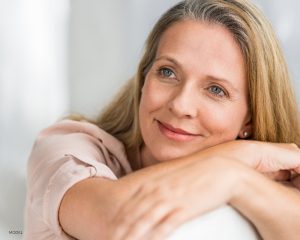 Aging isn't an easy part of life for most men and women in Clearwater. When those obvious signs of aging start to stare back from the reflection in the mirror, many people start researching facelift surgery to find out if it will provide the rejuvenated look they desire. After all, no one wants to look older than they feel. But after years of sun exposure and enduring the ebb and flow of life, a facelift may be just the solution to turn back the hands of time on your mid and lower facial area.
What Is A Facelift?
Medically known as a rhytidectomy, a facelift is a cosmetic procedure used to improve visible signs of aging and provide men and women with a rejuvenated facial appearance. A facelift will address some of these main issues:
Lost volume in the cheeks
Deep lines and wrinkles around the mouth and nose
Sagging due to loss of elasticity in the skin
During the facelift procedure, Dr. Moraitis will remove excess facial skin from his patient's lower face and neck. This allows Clearwater residents to have a smoother and tighter facial appearance. Patients of Dr. Moraitis often express concern over the windblown look that was the norm in years past, and always let people know you had work done. Not to worry! With today's advanced techniques and his skill, Dr. Moraitis will be able to give you a refreshed look without making you look "done up."
Will I Have A Visible Scar
Most facelift surgeries use one of two types of incisions to address patients' problem areas. Which one Dr. Moraitis chooses will vary depending on the specific needs of each of his Clearwater patients. The most common types of facelift incisions are:
Traditional Facelift Incision: With this type of facelift, an incision is made in front of the ear and extends up into the hairline, down around the bottom of the ear and then behind it and ends in the hairline behind the ear. Though this is a long incision, it is hidden in the hairline of Dr. Moraitis' patients.
Limited Incision: This type of incision is used during what is referred to as a "mini-lift." A shorter incision is used at the temples and continues around the ear. This type of incision is typically used on patients with minimal loss of skin elasticity.
I Want More Of My Face Addressed? Can That Be Done During My Facelift?
Dr. Moraitis' patients often come in looking for rejuvenation over their whole face. And why not complete your look with additional procedures, which could include:
Brow lift – to raise your eyebrows to a more youthful appearance
Neck lift – to remove excess skin that has created a double chin
Eyelid surgery – also known as blepharoplasty, to correct drooping eyelids or dark under eye circles
Are You Ready To Turn Back The Hands Of Time?
Dr. Moraitis of Moraitis Plastic Surgery is ready to answer any questions or concerns you may have about the facelift procedure. If you wish the tired reflection in the mirror looked more like you feel inside, then reach out to his Clearwater area office today to schedule your initial consultation with Dr. Moraitis. You can reach him at (727) 773-9796.