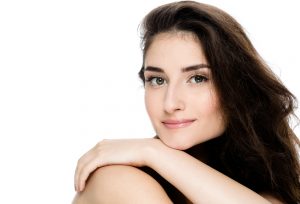 Is your skin dull, uneven, or wrinkly? You may be a perfect candidate for chemical peels or microdermabrasion!  Both methods are non-invasive ways to help you fall in love with the look and feel of your skin.
Microdermabrasion
There are two types of microdermabrasion procedures: diamond or crystal. Crystal microdermabrasion sprays fine crystals over your face while a vacuum picks up the dead cells and crystals. This process is particularly useful for patients with acne, but can also treat wrinkles, and age spots. Diamond microdermabrasion uses diamond chips, but is particle free and can be used closer to the eyes and mouth. It is used to eliminate wrinkles, acne, age spots, stretch marks, and more.
Chemical Peels
Chemical peels improve your skin's appearance by introducing a chemical that causes the skin to peel, helping to eliminate dead skin cells and encourage new collagen synthesis. The underlying skin comes in smoother and can reduce lines around your eyes and mouth, help fade scars, treat acne, and reduce age spots, freckles, or dark spots. Although your skin may be temporarily sensitive to sunlight, the procedure requires minimal recovery and has long-lasting effects.
Not sure which option is best for you? Discover your options for chemical peels and microdermabrasion in Tampa, Florida or schedule a consultation with Dr. Moraitis today!