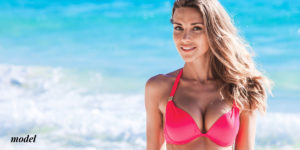 Dr. Moraitis and his team know how exciting it is for his Palm Harbor And Clearwater Bay area patients when they finally decide to have breast augmentation. After hours researching the procedure and the different options available, he understands how anxious you are to see your final results. But because he wants to protect you, your time, and your investment, it's important that you consider the breast augmentation recovery timeline as vital to the entire process. That's why we've put together this list of recovery tips you should follow after breast augmentation surgery. 
Rest! Rest! Rest!
This tip might be the most important of them all, but it's also one that many Palm Harbor And Clearwater area women find difficult to follow. We know that when you're down, everyone else around you can suffer. After all, women run the world! Even so, it's important that you rest in the week following your breast augmentation with Dr. Moraitis.
To help make this possible, Dr. Moraitis recommends you seek the help of friends and family BEFORE your big day. Ask for help taking care of your kids, preparing meals for your family, and cleaning your home. Now is not the time to be Superwoman. Rest and let others help you so you can recover safely and properly.
Do not sleep on your stomach.
For some, this may not be too much to ask. But if you're a stomach sleeper, you need to be prepared to make some changes during your breast augmentation recovery. After your procedure, you'll need to avoid putting pressure on your breasts. This means that you'll need to sleep on your back or propped up on your side with pillows. If neither of those positions is comfortable, consider sleeping in a recliner for extra support and restricted movement. 
Take your pain medication as prescribed.
Dr. Moraitis will provide you with prescriptions including  pain medication, before your procedure. This will give you time to have your prescriptions filled at your Palm Harbor And Clearwater area pharmacy before your big day, so you won't risk missing any scheduled doses. Remember, take your medication as directed to ensure you're comfortable during your recovery.
Massage your breast implants.
Another important recovery tip for breast augmentation is breast massage. Dr. Moraitis will give you specifics on how to properly perform these massages before your surgery. Perform breast massage multiple times a day as directed to help your breasts settle into place more quickly and help prevent capsular contracture.
Wear supportive bras.
Immediately following your breast augmentation, you will be provided with a surgical bra. It is important that you wear this bra for the recommended amount of time. Once Dr. Moraitis clears you to remove it, you can transition to a regular sports bra, but avoid underwire for a while. This will help protect your incisions and give your breasts an opportunity to heal properly.
For More Breast Augmentation Recovery Tips, Call Dr. Moraitis in Palm Harbor And Clearwater
To find out how breast augmentation can give you the body image you've been dreaming of, call Dr. Moraitis at his Palm Harbor And Clearwater area office today. His team can answer any questions you may have and schedule your initial consultation to discuss the breast augmentation process. Call today at (727) 773-9796.