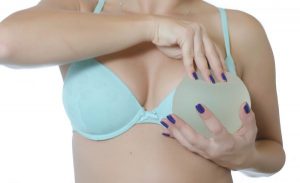 If you are considering a breast augmentation, there are many decisions you will have to make before booking your surgery date. Dr. Moraitis will discuss your options during your consultation. Check out some things to consider before surgery to achieve your breast goals.
Size
When it comes to breast augmentation, one size does not fit all. Deciding which size you would like is a great place to start. Do you want your breasts to be significantly larger, or do you just want a small change? You also have to take into account that significantly larger implants may not look as natural as smaller implants.
Implant Type
You will also choose which type of implant you would like: saline or silicone. Implants also come in different textures and shapes, which can impact the outcome of your breast surgery. However, no matter which type of implants you choose, regular checkups with Dr. Moraitis are necessary to ensure the breast implants are without complications.
Pocket Location
Breast implants can be placed above the muscle (sub-glandular) or under the muscle (sub-muscular). Discussing these options with Dr. Moraitis is critical in achieving the breast shape you desire. It's important to let Dr. Moraitis know if you are planning on breastfeeding in the future since surgery may effect sensitivity.
Incision Location
There are also different options for placement of incision when it comes to breast augmentation. Options and benefits of each location will be discussed with you at your consultation.
If you are located in the Pinellas County or Tampa areas and are interested in a breast augmentation, contact us today. We would love to answer any questions you may have.