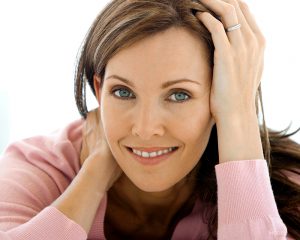 A facelift can bring back that much-desired firmness and tightness to your face and make you look refreshed and younger. After years of sun exposure and enduring life's ups and downs, a facelift with Dr. Moraitis can make you excited to look in the mirror again. One of the most frequently asked questions we get from our Clearwater area patients is, "Will my facelift results be permanent?" Patients of Moraitis Plastic Surgery will enjoy the results of their facelift procedure for years, but the results should not be considered permanent. A facelift cannot stop the aging process and depending on the age at which you first have your facelift performed, and your lifestyle choices, there is a chance you will need to have your facelift touched up down the road. Keep reading to learn more about how to keep your facelift results for as long as possible.
What Areas of My Face Does a Facelift Correct?
Medically known as a rhytidectomy, a facelift is a cosmetic procedure that improves visible signs of aging and provides men and women in the Clearwater area with a rejuvenated facial appearance. During a facelift procedure, the mid to lower areas of the face are addressed, with a specific focus on excess facial skin along the jawline and neck. A facelift will address some of these main issues:
Lost volume in the cheeks
Deep lines and wrinkles around the mouth and nose
Sagging due to loss of elasticity in the skin
Factors that Affect the Longevity of a Facelift
How long your facelift results will last largely depends on the age at which you first have your facelift and your lifestyle choices. Overall, facelift results should last 8-12 years, and even longer if you follow a healthy lifestyle. Some factors that affect the longevity of a facelift are:
Smoking – Moraitis strongly recommends you be a non-smoker before considering a facelift procedure. Not only is smoking bad for your overall health, smoking after your facelift can greatly decrease the longevity of your results because it causes your skin to become thinner and less elastic, which causes you to age faster.
Genetics – Your DNA plays a big part in how long your facelift results will last. If your parents and grandparents aged well, there is a good chance that your facelift results will last longer than average.
Sun Exposure – Clearwater residents love the sun! And while sunlight is good for our bodies in many ways, we all know how damaging it can be to our skin. To help the results from your facelift last longer, be sure to wear adequate sunscreen daily.
Weight Fluctuations – Many men in women who fluctuate with their weight, will experience that fluctuation in their face, just like they do in other areas of their body. If you have a history of dramatic weight fluctuation, your facelift results could be affected and may not last as long.
Call Moraitis Plastic Surgery Today
With years of experience and an artist's touch, Dr. Moraitis will be able to give you that refreshed, younger look you've been longing for. He and his staff want you to be comfortable and well-educated every step of the way. Call his Clearwater area office today to schedule your initial consultation with him.
During your face-to-face appointment, Dr. Moraitis will answer any questions and concerns you may have regarding the facelift procedure. You can reach them at (727) 773-9796.