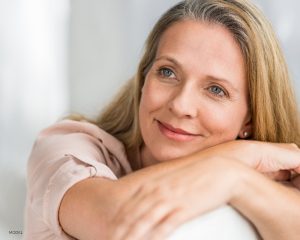 Perhaps you're a Clearwater resident who knows you'd like some facial rejuvenation, but you're not sure if getting a facelift or having dermal fillers injected is the right option for you. This is actually a very common question Dr. Moraitis receives during consultations! Continue reading to learn 5 benefits that surgical rejuvenation can offer you that dermal fillers simply cannot.
A Facelift Can Address Moderate to Severe Aging
Patients who are just starting to show minimal to moderate signs of aging may benefit from dermal fillers. However, most patients that Dr. Moraitis sees are showing moderate to severe signs of aging and are past the point where a dermal filler can offer much benefit. In these cases, going under the knife is required to provide patients with the type of results for which they are hoping to achieve.
Surgical Results Last Longer Than Dermal Fillers
Results from a facelift can last up to 10 years. Dermal fillers, however, have a much shorter lifespan. Depending on the dermal filler used to fill in sagging areas of your face, you made need to get injections as much as twice a year. If you're looking for a solution that will be long lasting, facial rejuvenation surgery is likely the best option for you. 
Facelifts Require Very Few Follow Up Procedures
Clearwater patients who choose to get a facial surgery require very few follow up procedures. While the results of surgery are expected to last about 10 years, and the aging process does continue during that time frame, your worst-case scenario is needing another surgery a decade later. If you choose dermal fillers, however, you'll be committing to regular, routine facial maintenance.
Facial Rejuvenation Surgery Allows Dr. Moraitis to Provide More Custom-Tailored Results
While Dr. Moraitis puts lots of thought into all treatment plans, planning a surgery for a Clearwater patient simply allows him to provide more customized results versus planning for dermal filler injections. There's only so much flexibility available when injecting a dermal filler. But planning a surgery to specifically target problem areas allows Dr. Moraitis to provide more tailored results to address the problem areas of which you're most concerned. 
Dermal Fillers Can't Address Jowls
While dermal fillers are great for addressing sunken cheeks and wrinkles, they can't address lower face and neck issues such as jowls that hang from the chin. Only a facelift can provide you with the means to re-sculpt these problem areas.
Contact Moraitis Plastic Surgery if You Have More Questions
If you're on the fence as to whether you want surgery or dermal fillers, the best thing you can do is come into Moraitis Plastic Surgery in Clearwater, Florida to speak with local plastic surgeon Dr. Moraitis himself. During an initial consultation, he will examine your face and classify your degree of aging, which will give him the best knowledge to recommend either facial surgery or dermal fillers to give you the results you desire.
To schedule an initial consultation, simply call Moraitis Plastic Surgery today at (727) 773-9796.