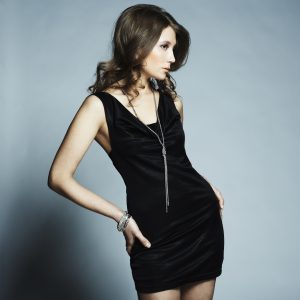 Many Clearwater women are interested in losing a dress size. They want to look as great as possible, whether on the streets or in an itsy-bitsy bikini at one of our beautiful local beaches. Oftentimes, these women consult with Dr. Moraitis to see if liposuction can help them achieve their goal of moving down a dress size. And the answer is a mash-up of "Yes, maybe so, and it depends."
Understanding Liposuction
To understand why there's no one-size-fits-all answer to this question, it's important that Clearwater women understand how the procedure works. First and foremost, potential patients need to know that it is not a weight loss procedure. In fact, Dr. Moraitis requires his patients looking to trim down through body sculpting to be at or near their goal weight in order to be eligible for the procedure. The reasons – a single session can only reduce up to 4 lbs, max. That's not a dramatic amount of weight to lose that'll be instantly noticeable to others.
Instead, liposuction works when it targets problem areas on an already fit and trim body. It's common, even for Clearwater athletes who have rigorous daily exercise regimes and follow strict meal plans, to have excess fatty deposits on their bodies that just won't respond to their fitness routines. By gently suctioning out these unwanted fatty deposits, Dr. Moraitis is able to re-sculpt the bodies of those who just have a little something extra to lose. Don't get us wrong – the results can be absolutely amazing. You're just never going to see someone lose 100+ lbs from body sculpting procedures.
How You Can Lose a Dress Size Through Liposuction
It is possible to lose a dress size through body sculpting depending on where the problem area that you're targeting with the procedure is located. For example, if you have flanks or love handles that are keeping you in a larger size, then a body sculpting procedure may be able to drop you down to the dress size you desire. Likewise, if you have a little excess body fat in your inner or outer thighs – which makes form-fitting dresses or skirts too tight – you might be able to finally fit into that pencil skirt you've been eyeing all season long after a body sculpting session with Dr. Moraitis.
Always Remember that Individual Results Will Vary
The reason Dr. Moraitis won't give you a definitive "Yes!" that body sculpting will help you drop a dress size is that everyone responds to the procedure differently. While he has years of experience that help him make educated estimates on your future outcomes, there's no way he can guarantee what your individual results will be.
You also need to realize that you may have swelling in your treatment area for up to a few months after your procedure. That means even if liposuction can help you reach that perfect size 5, you might not be showing off your new silhouette in those cute sundresses and maxi dresses until next season after your swelling has subsided.
Scheduling an Initial Consultation
If you're fit and trim but have stubborn fatty deposits on your silhouette you'd like to trim down so you can fit into that little black dress you saw on your favorite clothing website, give Dr. Moraitis a call at Clearwater's Moraitis Plastic Surgery. During an initial consultation with him, he will examine your problem area, listen to your concerns and desired outcomes, and give you his best-educated guess on what results you can realistically expect.
To schedule an initial consultation today, call our Clearwater plastic surgery practice at (727) 773-9796.