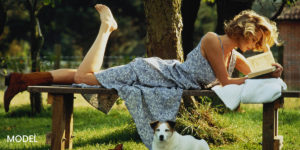 Every year, Dr. Moraitis sees more and more mothers in the Palm Harbor And Clearwater area who have been working day in and day out to regain their pre-pregnancy bodies. Unfortunately, many women are just not able to get back to the shape and size they want to be once they've finished having children. The mommy makeover process with Dr. Moraitis offers these women a combination surgical procedure that corrects many of the areas of a woman's body that are affected during pregnancy.
Many women who visit with Dr. Moraitis for initial mommy makeover consultations in his Palm Harbor And Clearwater area office want to know how quickly they can have their procedure after giving birth. Because this question is so common, we're taking time now to answer it and give you more information regarding the mommy makeover process as a whole.
How Soon Can I Have a Mommy Makeover?
Because there's no way to exercise or diet away extra skin or lift sagging breasts, many Palm Harbor And Clearwater area women are anxious to schedule their mommy makeover procedure with Dr. Moraitis. But before you do, there are a few things to consider.
Before Dr. Moraitis performs a mommy makeover, he will require you to wait at least 6 months after your last pregnancy before having a mommy makeover. If you chose to breastfeed, you'd also need to wait until you are no longer producing (opr about 3 months) before scheduling your big day. This timeframe will allow your breasts to return to their new normal size and shape and give Dr. Moraitis the best idea of how to approach your breast procedures.
Additionally, Dr. Moraitis wants his patients to enjoy their results for years and years to come, which is why he wants his mommy makeover patients to be sure they're done having children and have a solid birth control plan in place before choosing to have a mommy makeover. While there are no risks to you or your unborn child, if you do get pregnant after your mommy makeover, chances are you will lose some of the results you received from your surgery. In order to regain your results, you may need to undergo additional surgeries.
What Areas of My Body Can a Mommy Makeover Treat?
As we mentioned, a mommy makeover is a combination of plastic surgery procedures performed during one surgical event to provide an overall body makeover. The plastic surgery procedures that can be included in a mommy makeover with Dr. Moraitis are:
Nipple and areola reduction
Talk to Dr. Moraitis to Find Out How Soon You Can Have a Mommy Makeover
With more than 18 years of experience, and having provided many women in the Palm Harbor And Clearwater area with amazing results through a mommy makeover, you can rest assured that Dr. Moraitis will give you the results you want with a surgical approach that is tailored to your specific needs.
If you're ready to find out how Dr. Moraitis can help you regain the silhouette you had before giving birth, call his office in the Palm Harbor And Clearwater area today. You can make an initial consultation by calling (727) 773-9796!