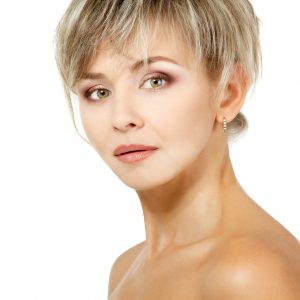 Perhaps you're a Clearwater resident who's been interested in getting a facelift for quite some time, but something's holding you back. Maybe it's a horror story you heard from a friend who had one done by a plastic surgeon other than Dr. Moraitis. Or perhaps you don't want the "stretched look" that some celebrities who seem to have had the procedure performed multiple times display on their faces.
If you want to get a facelift, but also want to avoid looking "stretched" or "wind-blown," the best thing you can do is choose your plastic surgeon wisely. You want to choose a plastic surgeon who has years of experience performing the procedure, and a before and after gallery that shows off their skill. If you're a Clearwater resident, then you're in luck. You need to look no further than Dr. Moraitis and Moraitis Plastic Surgery.
Dr. Moraitis' Natural Approach to Facelifts
The reason that some people who get facial plastic surgery have the "stretched look" or appear "wind-blown" is that their plastic surgeons are too aggressive at attempting to provide the patient with a youthful look. Perhaps the patient has asked for a specific target age to appear as, and the plastic surgeon is trying to achieve it. Or, the plastic surgeon may simply be inexperienced at providing natural-looking results.
That's not the case when you choose Dr. Moraitis for your procedure.
Dr. Moraitis has been performing facelifts for nearly 2 decades. Over those years, he has gained extensive experience at finding that perfect blend of providing his patients with the youthfulness they desire without stretching their faces out or making them look too young for their actual age.
Rather than being overly aggressive, Dr. Moraitis takes a gentle, artful approach when performing facelifts on his Clearwater patients. In his surgical planning – which is unique for every patient he operates on – Dr. Moraitis reviews your facial images taken during your consultation, as well as his notes about your skin laxity, to get a firm understanding of the signs of aging you're currently displaying, your desired results, and how he can find a happy medium to make you look between 10 to 15 years younger than you actually are. All this is done, of course, with an emphasis on making you look naturally young, rather than "done up."
Take the Next Step By Scheduling an Initial Consultation
If you're a Clearwater resident who wants a more youthful facial appearance, the next best step for you to take is to schedule an initial consultation with Dr. Moraitis himself. When you visit Moraitis Plastic Surgery for the first time, he will:
Take your full medical history to determine your eligibility for elective plastic surgery
Listen to your concerns about your existing facial appearance
Understand your desired outcomes so he can keep them as his focus when preparing your unique surgical plan
Explain the procedure to you in detail and answer any questions you may have
Scheduling an initial consultation at Moraitis Plastic Surgery is easy. Simply call/text us today at (727) 773-9796.