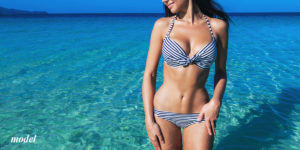 Every year, many women from the Palm Harbor And Clearwater area visit Dr. Moraitis to discuss the mommy makeover procedure. This combination surgery can truly improve the abdominal appearance, restore separated abdominal muscles, lift and revitalize your sagging, deflated breasts, and provide improved contour throughout your body.
Dr. Moraitis finds that many of his potential patients are curious about whether they should wait until they're done having children before having a mommy makeover. Because he understands you're anxious to get the silhouette you've been dreaming about, we're going to take a minute to talk more about when the best time is to schedule your mommy makeover.
But First, Let's Talk About the Mommy Makeover Process
A mommy makeover is a term used to describe a combination surgical procedure. By performing several procedures at once, Dr. Moraitis is able to address the common effects of pregnancy and aging. At Moraitis Plastic Surgery, Dr. Moraitis personalizes every mommy makeover to fit the needs of each individual Palm Harbor And Clearwater area patient in order to provide the best possible results.
There are several procedures that can be included in a mommy makeover, including:
Nipple or areola reduction
Additionally, Dr. Moraitis offers his Palm Harbor And Clearwater patients with non-surgical solutions to compliment the mommy makeover process, such as:
While most of Dr. Moraitis' patients choose to have the mommy makeover procedure in one surgical event, others choose to have their procedures in stages. Dr. Moraitis will work with you to help you decide on the best approach to meet your needs.
Should You Wait to Have a Mommy Makeover?
Dr. Moraitis wants all of his Palm Harbor And Clearwater area patients to enjoy their mommy makeover results for years to come. This is why he only recommends the mommy makeover procedure to patients who have finished having children and have a solid birth control plan in place to guard against future pregnancies.
However, if you choose to have a mommy makeover and decide later that you'd like to add on to your family through childbirth, there is nothing about your cosmetic changes that will be harmful to you or your baby if you get pregnant. As we mentioned, the issue lies with the results. If you choose to have another child after you've had a mommy makeover, chances are you may lose some of the results you've enjoyed. In order to regain your previous results, you may need additional surgery, though a full mommy makeover may not be required.
Talk to Dr. Moraitis About Your Goals
When you meet with Dr. Moraitis in his Palm Harbor And Clearwater area office to discuss the areas of your body you'd like to address through the mommy makeover procedure, be sure to talk to him about any plans you have to grow your family through childbirth. He will work with you to develop a timeline for your surgery and help you understand the benefits of each aesthetic option. 
To schedule your initial consultation with Dr. Moraitis, call his office in the Palm Harbor And Clearwater area today at (727) 773-9796.