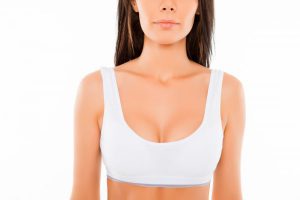 Women in the Tampa and Palm Harbor area who are unhappy with the size of their breasts often turn to breast augmentation to create the size that they desire. However, some women may desire an increase in size as well as a lift. For those women, a breast augmentation combined with a breast lift can be a great option.
What Causes Breasts to Sag?
Sagging breasts can be the result of many factors, including gravity, age, and sun-related skin damage. Those who experienced pregnancy, menopause, or significant weight loss may also notice that their breasts have lost volume.
Benefits of The Procedure
Many patients choose this combined procedure due to the benefits. Combining breast augmentation with a breast lift does not require any more downtime than if just one procedure was performed alone. Some patients even find that pricing is more reasonable as well, rather than undergoing the procedures separately.
Who is a Good Candidate?
Women who are unhappy with the shape or size of their breasts, but are also experiencing a loss of volume and drooping can often benefit from this procedure. A consultation with Dr. Moraitis can help to best determine if you are a good match for this procedure.
If you are interested in a breast augmentation with lift in the Palm Harbor area, contact Moraitis Plastic Surgery today to schedule your initial consultation.