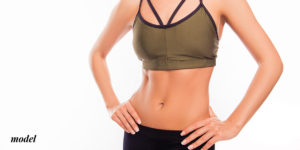 A tummy tuck is one of the most popular plastic surgery procedures performed in the Palm Harbor And Clearwater area. And it's no wonder! With all of our beautiful beaches and amazing weather, everyone wants to look their best when outdoors and in a bathing suit
If you've been working hard at the gym and eating right for years, but you still haven't seen the changes in your abdomen that you'd like, Dr. Moraitis can help by performing tummy tuck at a Palm Harbor And Clearwater based surgery center. Many men and women who work hard to achieve their physical health goals find themselves unable to get rid of those last few inches around the waist. But most of the time, those extra inches are just excess skin—and you can't exercise away extra skin.
If you're wondering about the ins and outs of the tummy tuck procedure, and whether or not you can expect it to permanently remove those last few inches of fat, keep reading.
Tummy Tuck 101
A tummy tuck with Dr. Moraitis will provide Palm Harbor And Clearwater men and women with a new, flatter abdomen through the removal of excess skin and fat and the tightening of separated abdominal muscles. Dr. Moraitis provides his patients with options when it comes to this procedure and can perform a full tummy tuck or a mini-tummy tuck, depending on your specific needs.
If you have an excessive amount of extra skin on your abdomen, a full tummy tuck will work by addressing skin and fat from the rib cage down. On the other hand, if you only have a small amount of skin and fat on your stomach, Dr. Moraitis can perform a mini-tummy tuck and work from the belly button down. No matter the type of procedure you're best suited for, you can rest assured that you'll receive the results you want.
Can a Tummy Tuck Permanently Remove Fat?
This question comes with a not-so-simple answer. It's important to remember that a tummy tuck is not a weight-loss procedure, and Dr. Moraitis cannot take away pounds and pounds of fat. However, the amount of fat that he does remove from your abdomen during tummy tuck will be removed permanently. This is because fat cells do not reproduce—they only enlarge when you gain weight and shrink when you lose weight. So, if you maintain your weight after surgery, results will be longer lasting. 
Consider Combining Liposuction with Your Tummy Tuck
If you're looking for a more toned abdominal appearance beyond what you'll receive through tummy tuck—which just repairs separated muscles, removes excess skin, and re-stretches the remaining skin for a tighter, slimmer appearance—you'll want to consider combining liposuction with your tummy tuck.
In fact, many of Dr. Moraitis' Palm Harbor And Clearwater area patients choose this approach to achieve their desired results. Liposuction works to remove even more fat deposits from around the abdomen to help reduce love handles and improve contour to provide you with the best results possible.
When you visit with Dr. Moraitis for your initial tummy tuck consultation, be sure to ask him how you could specifically benefit from adding liposuction to your procedure.
Call Moraitis Plastic Surgery Today
If you're ready to have the slim and trim figure you've been working so hard to achieve, let Dr. Moraitis help you get there with a tummy tuck procedure. You can call him at his Palm Harbor And Clearwater area office at (727) 773-9796 and book your initial consultation today.