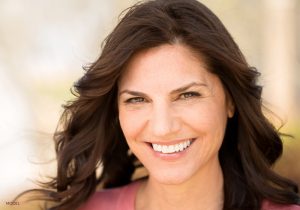 Clearwater residents who visit Dr. Moraitis at Moraitis Plastic Surgery for a facelift consultation are often curious where their scars from the procedure will be located, and whether or not they'll be visible after their surgery. After all, those looking to achieve a more youthful facial appearance want to look younger, without overtly displaying the telltale signs that they've had work done.
While individual results will always vary, Dr. Moraitis works diligently when performing facelifts to disguise the facial scars in the hairline, and scars from addressing jowls and sagging neck skin underneath the chin. This practice allows patients to have a more youthful look, without obvious scars that broadcast how they managed to look so great for their age.
Scars for Addressing Mid to Lower Facial Issues
As many Clearwater residents seeking the procedure know, a facelift can address the following issues in the mid to lower face:
Sagging skin
Sunken and hollow cheeks
Deep wrinkles
In order to gain access to the underlying facial structure to address these problems, Dr. Moraitis must make incisions in the face. He does so by making incisions in the hairline above and around the ear, and below it, too.
By hiding your surgical incisions in your hairline, Dr. Moraitis helps hide any evidence that you've had plastic surgery performed. This often boosts the confidence of facelift patients who want to look good for their age, without advertising to everyone that they've gone under the knife.
The Incision for Addressing Neck Sagging and Jowls
Even though this elective plastic surgery is called a facelift, it also involves addressing loose skin in your neck, as well as jowls hanging from your lower cheeks. In order to resolve these problems, Dr. Moraitis must make an incision underneath your chin. Since this is an area that is rarely seen, it is well hidden from the public eye.
Getting the Results You Desire – While Having Scars that Heal Well
One of the best ways Clearwater patients can make sure their scars from facial plastic surgery aren't visible after their procedures are to follow Dr. Moraitis' post-op instructions to a "T." This includes:
Wearing post-op bandages as instructed
Refraining from washing your face, hair, or showering until cleared to do so by Dr. Moraitis
Not using any nicotine products after your surgery – including cigarettes, e-cigarettes, or chewing tobacco – as nicotine usage constricts blood vessels and makes it harder for patients' incisions to properly heal
Alerting Dr. Moraitis immediately if you have any signs of infection at your incision sites
Scheduling Your Initial Consultation
If you're interested in facial plastic surgery, your first step is to schedule an appointment at our Clearwater area practice. During this first appointment, Dr. Moraitis will screen you for surgery eligibility, listen to your concerns and desired outcomes, exam your face and neck, and answer any questions you have about the procedure – including scarring questions.
To schedule an appointment today, call our plastic surgery practice at (727) 773-9796.