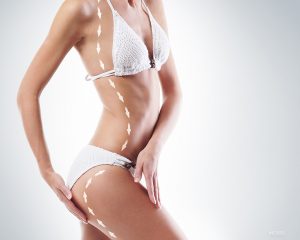 Many healthy and fit men and women find themselves left with a little frustrating jiggle in specific areas of their bodies that they can't seem to lose no matter how hard they exercise or diet. If this sounds like you, and you want to avoid a surgical procedure such as liposuction, CoolSculpting could be the perfect, non-invasive way to get rid of that last little bit of fat in those stubborn areas. Moraitis Plastic Surgery is a CoolSculpting-certified practice, meaning Dr. Moraitis and his team have the most advanced training and technology available to Palm Harbor area patients. Keep reading to learn more.
What Is CoolSculpting?
CoolSculpting is the only FDA-cleared, non-surgical fat-reduction treatment on the market today. It eliminates stubborn fatty deposits from men and women through controlled cooling of the targeted area. The low temperatures used during CoolSculpting destroy fat cells and allows the body to naturally flush them out over the course of a few weeks, leaving you with a more sculpted body. CoolSculpting is a gentle and effective way to target fat cells under the skin, without harming the skin itself.
CoolSculpting is a long-term treatment because the targeted fat cells die and leave the body for good. However, in order to keep enjoying your results, you must maintain a healthy diet and consistent exercise regime. If you do not, new fat cells will form, and you could be left with the same problem you had before your CoolSculpting treatments.
What Areas Can Be Treated With CoolSculpting?
Because the CoolSculpting applicators come in various sizes, there are many areas of the body that can be treated with CoolSculpting. Keep reading to find out if the stubborn fat you're dealing with can be targeted with this non-invasive technique.
Chin and Neck – Many Palm Harbor men and women find themselves faced with the all too familiar double chin or turkey neck as they age, and correcting this frustrating condition previously required a surgical procedure, such as a neck lift or liposuction. But now, CoolSculpting has proven to be very effective in treating these two trouble areas. The CoolSculpting creators developed a specific device just for the chin and neck area called a CoolMini. This CoolSculpting applicator is smaller than the standard applicator and is designed to fit perfectly on the chin area. The best part? Many patients only need one or two sessions to get the results they desire.
Flanks (aka Love Handles) – The flanks, or love handles, are a common problem area for residents in Palm Harbor. No one actually "loves" their so-called love handles, and the good news is that this is an area CoolSculpting can correct. Because love handles come in twos, you can have both treated at the same time through a process known as DualSculpting. How convenient!
Arms – As we age, our upper arms begin to experience sagging and loose skin. Even if you are a regular at the gym and target your biceps every week, fatty deposits, combined with aging skin, can lead to that embarrassing "wave-jiggle." By using the CoolSculpting technology, Dr. Moraitis can treat that excess fat in your upper arms. The longer CoolFit applicator is perfectly designed to treat problem areas such as the upper arms.
Abdomen – The abdomen is one of the most popular areas Palm Harbor men and women seek out for CoolSculpting treatment. And it's no wonder – everyone wants to look good on the beach or at the pool, and the abdomen is one of the hardest areas to target with traditional fat loss techniques. Depending on your specific case, Dr. Moraitis may recommend using the DualSculpting technique if a larger area needs to be targeted.
Thighs – Another popular area for CoolSculpting are the inner and outer thighs. Like the other areas targeted through CoolSculpting, there is a specific applicator designed just for the thighs. The CoolSmooth is designed to get to those hard to reach fatty deposits and leave you with beautiful, contoured thighs.
Breasts – Many Palm Harbor women suffer from that frustrating bra bulge on their back commonly referred to as "back fat." CoolSculpting is able to specifically target back fat and let you get back to wearing those form-fitting tops and bikinis.
Call Dr. Moraitis Today!
If you're ready to get rid of that last little jiggle, don't wait any longer! Dr. Moraitis and his team are ready to help! At Moraitis Plastic Surgery, Dr. Moraitis will be involved in every aspect of your CoolSculpting treatment. Many practices will allow a physician's assistant to perform your treatments, but at Moraitis Plastic Surgery, Dr. Moraitis will be in your consultation, and our Registered Nurse, Ali, will perform your treatment.
Call his Palm Harbor area office today at (727) 773-9796 to make your initial appointment.